Scroll naar beneden voor Nederlands
Maier files and the history of Otto Maier, a story about limitless money and hidden global power.
Sadly the price includes forced huge 21% VAT Taxes &
on top of that 9.98% transaction fees.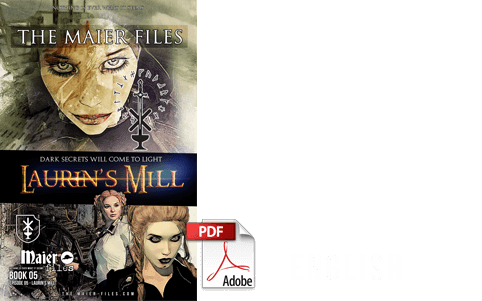 45 pages - Download
€6.89 Taxes included
Episode 5, a gripping thriller, Otto Maier finds himself in a high-stakes power game. Was he able to breakaway from the tiranny and machinations of the world's most powerful central bank and its secret societies?
The first page of the book can be personalized. Usually your name is printed, but it can also be replaced by a short message, eg Happy Birthday or someone else's name.
NEDERLANDS Episode 5 Laurins Molen
Maier-files en de geschiedenis van Otto Maier vertellen over de bron van onuitputtelijk geld en een verborgen wereldmacht.
Spijtig genoeg zit in de prijs ook de verplichte torenhoge 21% BTW belasting op digitale boeken met daarbovenop 9.98% banktransactiekosten!
45 paginas - Download
€6.89 belastingen inbegrepen
Episode 5 Laurins Molen, is een spannende thriller waarbij er voor Otto Maier enorm veel op spel staat.
Was hij werkelijk in staat om te ontsnappen uit de tirannie en intriges van de meest machtige centrale bank van de wereld en zijn geheime genootschappen?
We kunnen digitaal drukken
De openingspagina van het boek kan gepersonaliseerd worden. Gebruikelijk wordt uw naam gedrukt, maar deze kan ook vervangen worden door een korte boodschap, bv. Gelukkige verjaardag of iemand anders zijn of haar naam.