What we call brainwashing (a word derived from the Chinese "Hsi Nao") is an elaborate ritual of systematic indoctrination, conversion, and self accusation used to change non Communists into submissive followers of the party (Hunter). "Menticide" is a word coined by me and derived from "mens", the mind, and "caedere", to kill. (NOTE: Here Mr. Meerloo followed the etymology used by the United Nations to form the word "genocide," meaning the systematic destruction of racial groups.)
Both words indicate the same perverted refinement of the rack, putting it on what appears to be a more acceptable level. But it is a thousand times worse and a thousand times more useful to the inquisitor.
Menticide is an old crime against the human mind and spirit but systematized anew. It is an organized system of psychological intervention and judicial perversion through which a powerful dictator can imprint his own opportunistic thoughts upon the minds of those he plans to use and destroy. The terrorized victims finally find themselves compelled to express complete conformity to the tyrant's wishes. Through court procedures, at which the victim mechanically reels off an inner record which has been prepared by his inquisitors during a preceding period, public opinion is lulled and thrown off guard. "A real traitor has been punished," people think. "The man has confessed!" His confession can be used for propaganda, for the cold war, to instil fear and terror, to accuse the enemy falsely, or to exercise a constant mental pressure upon others.
One important result of this procedure is the great confusion it creates in the mind of every observer, friend or foe. In the end no one knows how to distinguish truth from falsehood. The totalitarian potentate, in order to break down the minds of men, first needs widespread mental chaos and verbal confusion, because both paralyze his opposition and cause the morale of the enemy to deteriorate unless his adversaries are aware of the dictator's real aim. From then on he can start to build up his system of conformity.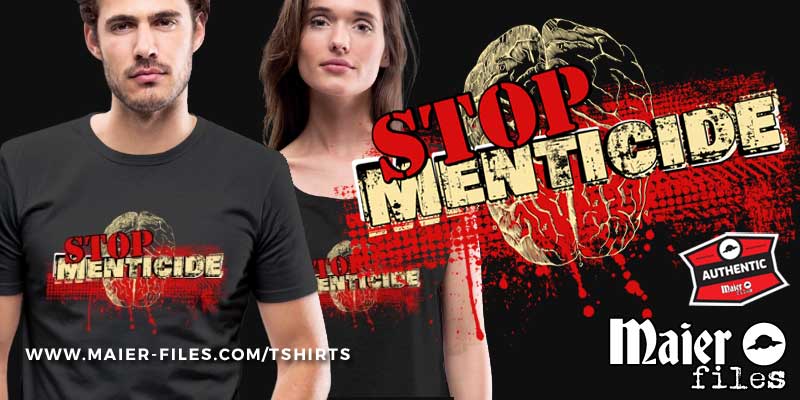 It is now technically possible to bring the human mind into a condition of enslavement and submission. prisoners of war are tragic examples of this, made even more tragic by our lack of understanding of the limits of heroism. We are just beginning to understand what these limits are, and how they are used, both politically and psychologically, by the totalitarians. We have long since come to recognize the breast beating confession and the public recantation as propaganda tricks; now we are beginning to see ever more clearly how the totalitarians use menticide: deliberately, openly, unashamedly, as part of their official policy, as a means of consolidating and maintaining their power, though, of course, they give a different explanation to the whole procedure it's all confessions of real and treacherous crimes.
This brutal totalitarian technique has at least one virtue, however. It is obvious and unmistakable, and we are learning to be on our guard against it, but as we shall see later, there are other subtler forms of mental intervention. They can be just as dangerous as the direct assault, precisely because they are more subtle and hence more difficult to detect. Often we are not aware of their action at all. They influence the mind so slowly and indirectly that we may not even realize what they have done to us.
Menticide
Like totalitarian menticide, some of these less obvious forms of mental manipulation are political in purpose. Others are not. Even if they differ in intent, they can have the same consequences.
These subtle menticidal forces operate both within the mind and outside it. They have been strengthened in their effect by the growth in complexity of our civilization. The modern means of mass communication bring the entire world daily into each man's home; the techniques of propaganda and salesmanship have been refined and systematized; there is scarcely any hiding place from the constant visual and verbal assault on the mind. The pressures of daily life impel more and more people to seek an easy escape from responsibility and maturity. Indeed, it is difficult to withstand these pressures; to many the offer of a political panacea is very tempting, to others the offer of escape through alcohol, drugs, or other artificial pleasures is irresistible.
Free men in a free society must learn not only to recognize this stealthy attack on mental integrity and fight it, but must learn also what there is in side man's mind that makes him vulnerable to this attack, what it is that makes him, in many cases, actually long for a way out of the responsibilities that republican democracy and maturity place on him.
src. A. M. Meerloo, M.D. – The Rape of the Mind –
"The rape of mind" is one of the best books that cracks the code on what we are living through was written by Dutch psychiatrist Joost A. M. Meerloo about 60 years ago. Mull over the first line of his book's forward, and you will think he is writing about today: "This book attempts to depict the strange transformation of the free human mind into an automatically responding machine – a transformation which can be brought about by some of the cultural undercurrents in our present-day society as well as by deliberate experiments in the service of a political ideology."