For years now Wardruna founder Einar Selvik has done acoustic concerts and lectures, performing Wardruna songs on his own, as well as creations made for the TV-show "Vikings" in an acoustic format. Now parts of this material has finally been recorded "live in studio" in Solslottet Studio in Bergen (Norway), and is set for release through By Norse Music on November 23rd 2018.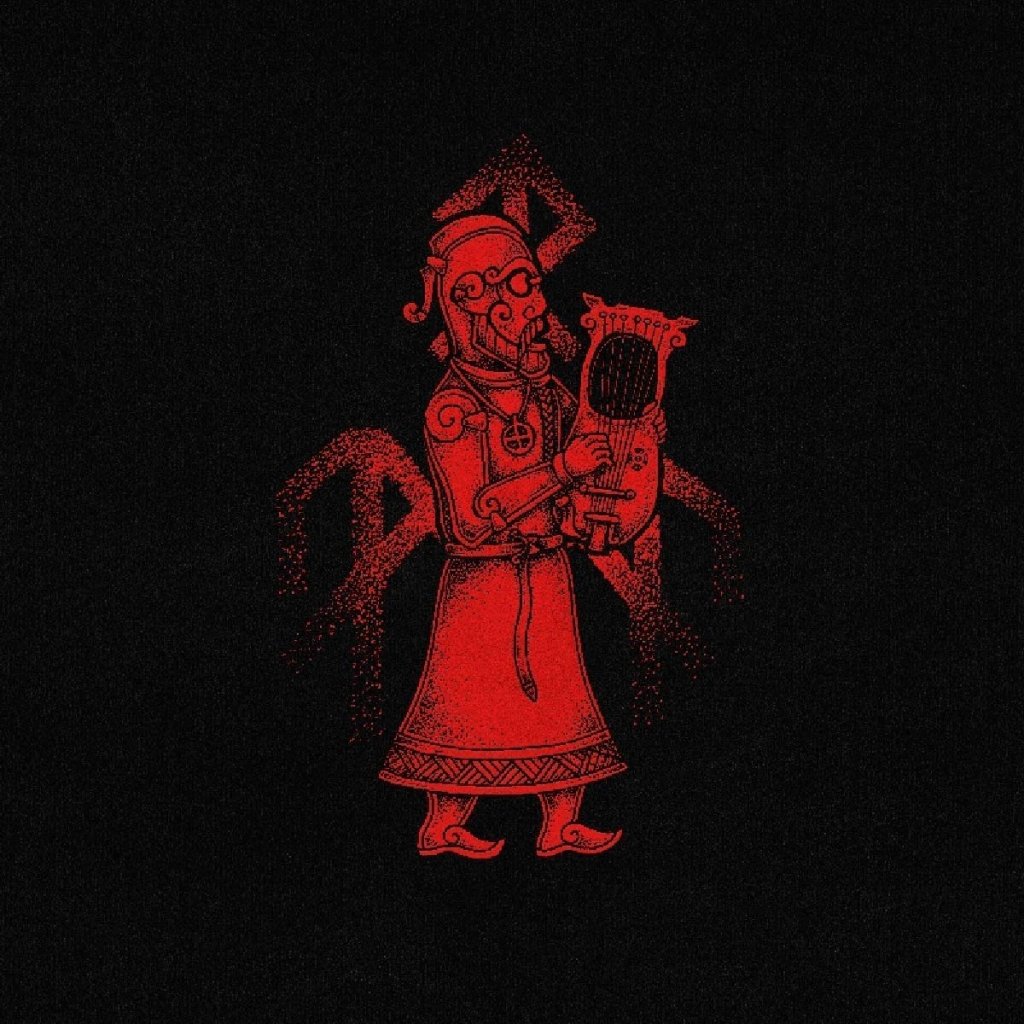 "Skald" takes the listener on a musical journey outside the massive soundscape that Wardruna is known for and into a simpler and more direct form, where voice, poetry and ancient instruments like Kravik-lyre, Taglharpa and Bukkehorn lead the way.
Einar Selvik comments:
"Skald" was recorded live in the studio with the intention of capturing the raw and uncompromising energy of a live performance rather than aiming for a flawless and polished expression. It sets out to give voice to the ancient craft that once lay at the heart of the Norse oral traditions, presented as it takes shape in the hands of a humble contemporary skald today.
All formats of the album contains an extensive booklet with all lyrics translated as well as a solid introduction to the Skald and Old Norse poetry written by the acclaimed Icelandic author and Old Norse philologist Bergsveinn Birgisson.
Wardruna – Runaljod – Yggdrasil (2013)
Runaljod – Yggdrasil is the second album by Norwegian Nordic folk musical project Wardruna. It is an interpretation of the Elder Futhark and is sung in Norwegian, Old Norse and Proto-Norse. The lyrics center on Norse spiritual themes. Great ambient, eerie, spiritual Nordic music that speaks to the soul. Highly recommended for people of any descent!
Wardruna – Runaljod – Ragnarok (2016)
Runaljod – Ragnarok is the third album by the Norwegian Nordic folk band Wardruna, released on 21 October 2016. It is the final chapter of the trilogy Runaljod, inspired by the 24 ancient runes of the Elder Fuþark. Amazingly atmospheric!
Runaljod – Gap Var Ginnunga (2009)
Runaljod – Gap Var Ginnunga (Sound of Runes – The Gap Was Yawning) is the first album by Norwegian Nordic folk group Wardruna. It was released in 2009 by Indie Recordings/Fimbulljóð Productions. The album is the first chapter of the Runaljod trilogy (continued on the next two Wardruna albums), inspired by the 24 ancient runes of the Elder Futhark. The lyrics were composed by Kvitrafn in Norwegian, Old Norse and Proto-Norse. Nordic traditional instruments such as percussion and strings were used in the recording of the album.
It is amazing how Wardruna can be cutting edge and wonderfully archaic simultaneously. Very evocative of a powerful viking culture.